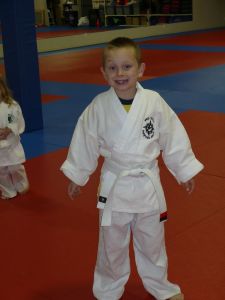 Other than school, Matthew and Samantha are doing some other activities also. Both of them are taking karate. Matthew is in a program for older kids and is working hard to get his first real belt. He is working on his moves and is getting close. Samantha is in "Little Dragons", something Matthew did before we moved to California and she loves it. She is among the youngest and probably the smallest but she is always listening and trying to do what everyone else is doing.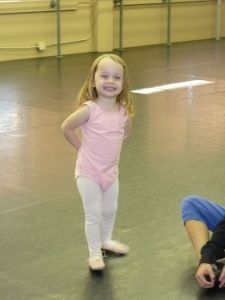 Samantha is also taking ballet. She has just started but as with karate, she is having a great time. The pictures are pretty representative. She loves dancing.
At some point soon, we also have to get both of them into some swimming classes. Once we add that one though, I think we will be fully booked up on activities.